Testimonial
---
List
United States Olympic Committee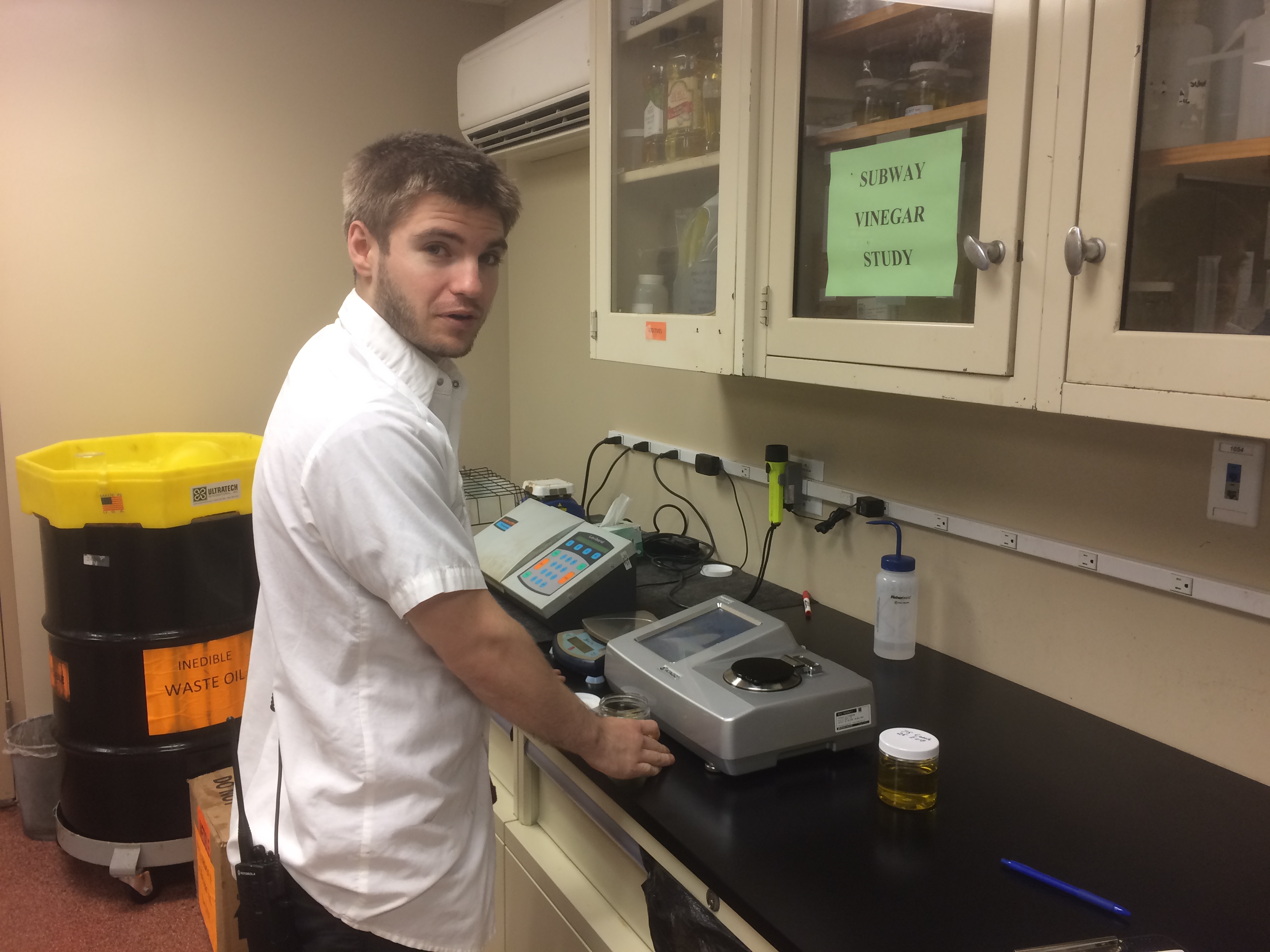 Name of Company:

Catania Oils

Industry:

Food Industrials

Which ATAGO units do you currently use:

RX-5000i

Type of Sample:

Vegetable oils and Olive oils

Which method did you use before:

Comments

Robust, user friendly design.

We like the big screen, big sample chamber which is easier for operator to fill oil and do cleanup.

Precision and repeatability is excellent as well!

Robust, user friendly design. (Food Chemist)
---
22 de Mayo, 2017
Compañía: ARIUM CORPORATION
Nombre: Licda. Jessica Salazar
Hemos estado utilizando el modelo DOM-24 para realizar nuestros controles durante las auditorías a plantas.
Respecto al equipo tengo los siguientes comentarios:
Es un equipo de fácil manejo.
Es de suma utilidad el que el equipo nos de valores de Temperatura, Ácidos Grasos Libres y Compuestos Polares Totales al mismo tiempo.
Nos ayuda muchísimo a llevar controles en arranques de producción y en la línea de proceso.
Es de fácil limpieza y de suma utilidad que sea portátil y liviano.
Ayuda a ahorrar costos en emplear un área específica para realizar estos análisis por medio de métodos de titulación, etc. No se gasta en insumos, reactivos y equipo de laboratorio.
Es una ventaja que no emplea tiempo en cargarlo, es más útil que sea con baterías.
No ha presentado ningún tipo de falla.
Es un equipo que presenta muchísimas ventajas y ha sido de mucha utilidad para poder llevar los controles que necesitamos. No dudamos en recomendarlo.
May 22nd, 2017
Company: ARIUM CORPORATION
Contact: Jessica Salazar
We have been using DOM-24 for our quality control audits in our plants.
In regards to the instrument, below are my comments:
It's a practical unit.
It is a great advantage that this instrument provides values for Temperature, AV and Total Polar Materials at the same time.
It helps us keep control of the oil at the beginning and during production process.
Easy to clean, portability and lightweight.
Reduces costs. No need for a designated area to run tests and analysis via titration, etc. No more wasting money on reagents, supplies and lab equipment.
Battery operation is an advantage.
Has not presented any malfunctions.
It is a unit that offers several advantages and has been very useful throughout the data analysis that we need. We definitely recommend it.
---
All started in 1919 when Isaac Carasso is the first Danone yogurt with fruit pulp in Barcelona. In Barcelona, Spain? Yes, the first yogurt with fruit pulp was made in Spain, and only in 1929 is founded Danone in France. However, the group went international in fact with the merger of BSN with Gervais Danone in 1973, which brought together two ambitious companies, creating a powerful drive that was destined for success. Danone arrived in Brazil in 1970, through a partnership with Dairy Pocos de Caldas. Already innovative at the time, launched here a new and very tasty product: yogurt with fruit pulp.
Use of the RX-5000i equipment ATAGO is essential for the quality control of our products; it is possible to monitor the correct degree of Brix for the production of the best yogurt in the world happen.
---
Portable refractometers we acquire are practical easy cleaning and operation, and most importantly, the result is accurate.
Used specifically for measuring ARLA32 comes attend satisfactorily with a low cost including on-site visits.
---
Refractometer is the Pocket Pal-1
We use the refractometer to measure the density of the cooling system fluid found in the trucks of our customers are within the MAN specification. When they are not, make the correction with the additives recommended by MAN, again using the refractometer to the conference, as was dilution after correction.
The Refractometer Pocket Pal-1 is very easy to use that we are very pleased with the reliability of the results presented. Readings are easy to take, and is easy to clean. We have nothing negative to say about the Pocket Pal-1
---
Cafés de Especialidad de Chiapas, S.A.P.I. de C.V (CAFESCA) is the only producer of lyophilized coffee in Mexico and Central America. We are located inside the Strategic Fiscal Precinct from Port of Chiapas (southeast of the Mexican Republic), the only one in the country at the seaport. We are a proudly chiapaneca company dedicated to the production of lyophilized coffee for national and international distribution. We are part of ECOM Group, one of the three main commercial businesses of coffee in the world.
During the elaboration of lyophilized coffee, we used ATAGO refractometers at the EXTRACTION PROCESS to monitor the concentration of liqueur coffee or syrup, as a quality department we need to make sure that the product is under the requirements and to assure ourselves we use the model RX-5000i because it is automatic, easy to use, very stable, trustworthy and the calibrations take no longer than 3 minutes.
Besides this model, our colleagues from the production department are using hand held PAL pocket refractometers to monitor the extracts. We use ATAGO because we have had excellent feedback and experience with the equipment, they are very precise and long lasting for the industrial use, and especially for the Instant Coffee, where a high or low concentration can influence our final product results and that is why the RX-5000i, gives us confidence to standardize the Brix suitable for concentrated coffee extract.
The RX-5000i, gives us the confidence to standardize the Brix suitable for concentrated coffee extract.
In the quality department we use the RX-5000i equipment to monitor the concentration of syrup, and from the percentage of Brix we process the analysis of acidity, filter soluble solids, and cupping (sensory) and last, we proceed to the lyophilization step, this is done once product meets the safety requirements and specifications.
Extracts tend to be diluted in 9.0 – 12% Brix
Coffee syrup or extract: 50 – 56% Brix
Written by:
Eng. Karina Morales
Head of Quality Control
Cafés de Especialidad de Chiapas, S.A.P.I. de C.V (CAFESCA)
---
Nombre de Compañía:

Farmaliquidos de Colombia S.A.S

Industria:

Farmacéutica

Que equipo(s) ATAGO utiliza:

Polarimetro Repo-1

Tipo de Muestra:

Dextrosa solución Inyecyable

Dextrose Solution injectable

Que metodo utilizaba antes de usar ATAGO:

Refractomería

Refractometry

Comentarios (¿Qué es lo que más le gusta del equipo?):

La facilidad, rapidez y precisión del equipo para analizar la muestra

The ease, speed and precision of the equipment to analyze samples.
---